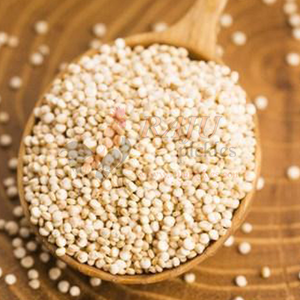 Raju Pickles
Quinoa Rice - 500gms
Regular price
$15.00
$0.00
Unit price
per
It is high in protein compared to most plant foods and contains all the essential amino acids required for improving overall health & immunity.
Best protein source for the vegetarians & vegan community, who are often a deficit of these important nutrients.
Protein can be useful for gym-goers, casual fitness enthusiasts, people involved in a strenuous workouts, etc.
It contains twice the amount of fiber as compared to any other grain, which keeps you fuller for a longer time and helps maintain healthy digestion.
Contains Iron which aids in the health of RBCs and helps in improving brain activity.
The Great source of flavonoids, a type of antioxidant which protect the body from the damaging free radicals.
Can be a part of your weight loss regime, as fiber can support your weight loss target while protein can support your fitness target in the gym.
Aids in reducing cholesterol and can Maintain blood sugar levels.
It has anti-inflammatory properties.
Contains small amounts of the heart-healthy omega-3 fatty acids.

---
Share this Product
---