• non veg pickles • prawnpickle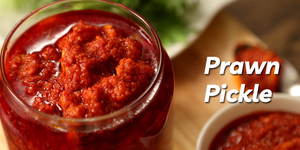 Seafoods are some of the most underrated meats in the world of meats itself. Some of the reasons they are subjected to disinterest is the smell and an almost bland taste. Except for die-hard seafood lovers, we are growing towards a lifestyle that usually ignores seafood for several reasons. We think different. When cooked right, seafood like prawns can be a great addition to our diets. And considering the health benefits associated with prawns, they are a must-have power food that can make a place in our diet on a regular basis. People, usually children are always on the fret...
---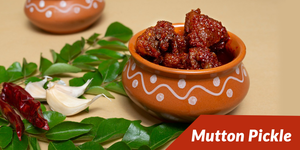 Red meats are some of the most delicious meats in the world. Like most other meats, red meats are also versatile and can be cooked in multiple varieties. They are a blessing to Indian cuisine and are popular all across the country as disparate dishes of their own. Be it the Hyderabadi Haleem made with tender lamb and goat, the ever-popular Mutton Rogan Josh from the valley of Kashmir or the Pork Vindaloo from Goa. We hold special places in our hearts for all these dishes. They are some of the best and most popular red meat dishes across the...
---
• chicken pickle • non veg pickles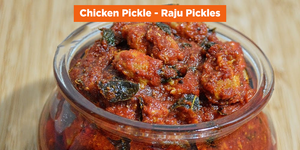 Pickle, achar or pachadi is one of the most famous dishes in India. It is eaten all over the country with several accompaniments. Also, to be honest, the complexity of Indian cuisine demands a dish that is spicy, tangy, salty and juicy at the same time. It is something a chicken pickle most fervently fulfils. It also fulfils the prophecy of being a go-to dish for busy office-goers, kids and many others. Like every other Indian dish, the chicken pickle is also a delicately blended mixture of meat, spices and other ingredients. It includes a recipe that is inspired by...
---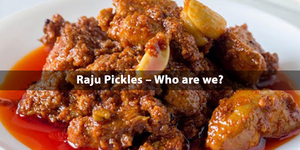 Are you a non-veg lover that cannot gulp down without a bite of meat? Do you love heat and not afraid to chow down on some spicy food? Or are you a busy workaholic always hungry without the time to cook? If yes, you've come to the right place. Whether you're trying to battle winter's winds from the inside out or just simply adding more heat to the sweltering days of summer, there can never be a bad time for pickles. For all your pickle, meat and spicy food woes, we provide the perfect solution – homemade non-veg pickles. Do you...
---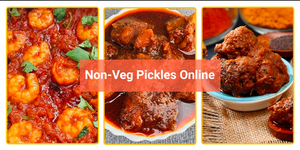 The ever-growing trend of ordering something online and having it delivered right to your doorstep has been ever increasing. You do not want to waste your time in traveling, sorting, and comparing products that you can otherwise, simply order online and receive it at your door-step. Non-veg pickles are a challenge to make at home. The meat, the spices, the oils, the process, and most importantly, the quintessence to accommodate all of this – time. We simply do not have the time! It is why we bring to you good news. For all you non-veg lovers, foodies, or just anybody, you...